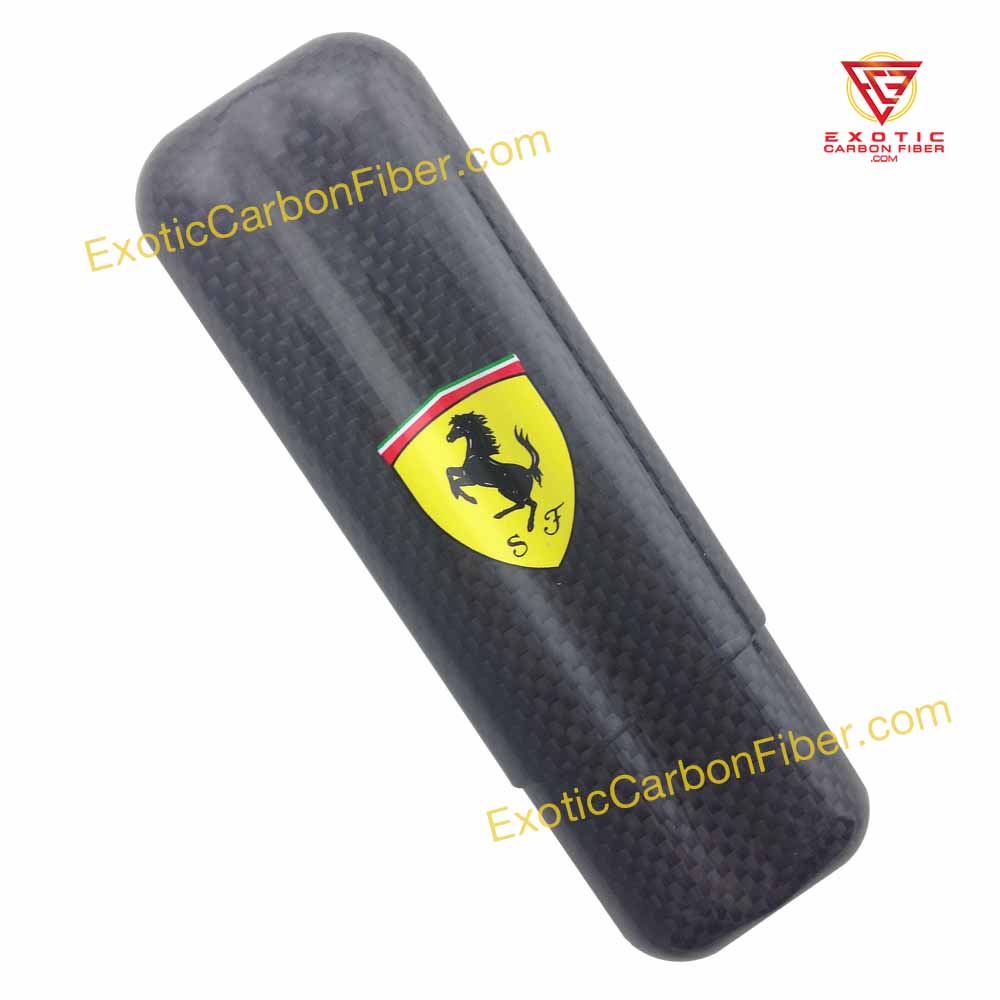 Carbon Fiber Cigar Holders are the ideal accessory for any cigar aficionado. Firstly, they are made with 100% real carbon fiber. Secondly, their light weight makes them pocket-friendly. Best of all, they make an excellent gift for yourself or any enthusiast. Packaged in an elegant carbon-fiber styled gift box.
Why carbon fiber? It is a material unlike any other. It is lighter than aluminum, titanium and chrome. High performance uses include sports equipment, race cars and aircraft. It is also great for use in personal accessories.
Our lightweight Carbon Fiber Cigar Holder is  durable and holds two 57 ring gauge or smaller cigars. The image is protected in resin, so it will never crack or fade. All of our products are handmade to insure the highest quality.
We offer a wide range of accessories and parts for both domestic and exotic vehicles. Our products will help you show your love for your favorite brand. We also offer custom accessories like license plates, key fobs and pens. Take your business to the next level with a custom logo product.