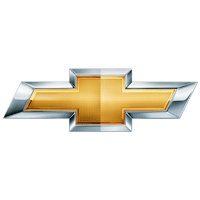 Buckle Up For Safety With Chevrolet Steering Wheels & Tire Valve Caps
The Chevrolet Steering Wheels are designed with both styling and safety measures. It is the latest in customization from Exotic Carbon Fibre. The original steering wheel is modified to make your driving experience smooth and enjoyable. The process of our customization includes adding carbon fiber to the steering wheel with your choice of leather grips, custom color stitching, and many other features. By adding our new function of the LED Smart System, you can get real-time readouts and excitement-reviving displays. The steering wheels can enhance the Chevrolet's cutting-edge driving technology. The LED smart system includes functions-
LED functions are-
Factory programming
Bluetooth connection to your OBDII Reader
Displays RPM, MPH, Temperature, Oil Status, Battery, and more
Lighting increases as you increase RPMs
Customizable light colors
Our custom Chevrolet Tire Valve Caps are fabricated with 100% original carbon fiber. Each cap is designed to strict standards. The brass inner core is the base undergoing the process of CNC milling. This process results in giving precise threads and the perfect alloy for the exterior chrome finishing. The outer casing of the caps is prepreg with real carbon fiber that leads to the perfection of the product. It is fitted with a rubber O-ring to ensure a secure air-tight seal of the tire valve caps.
Our Tire Valve Caps come in a set of 4, packed in a beautiful carbon fiber-style gift box.
Get The Carbon Fiber Accessories Here!
You can check out our range of custom carbon fiber accessories, from Tire Valve Caps to Steering Wheels. We offer a wide variety of automobile accessories for different car models. Get your best purchase at Exotic Carbon Fibre. To grab the best deal, contact us today!